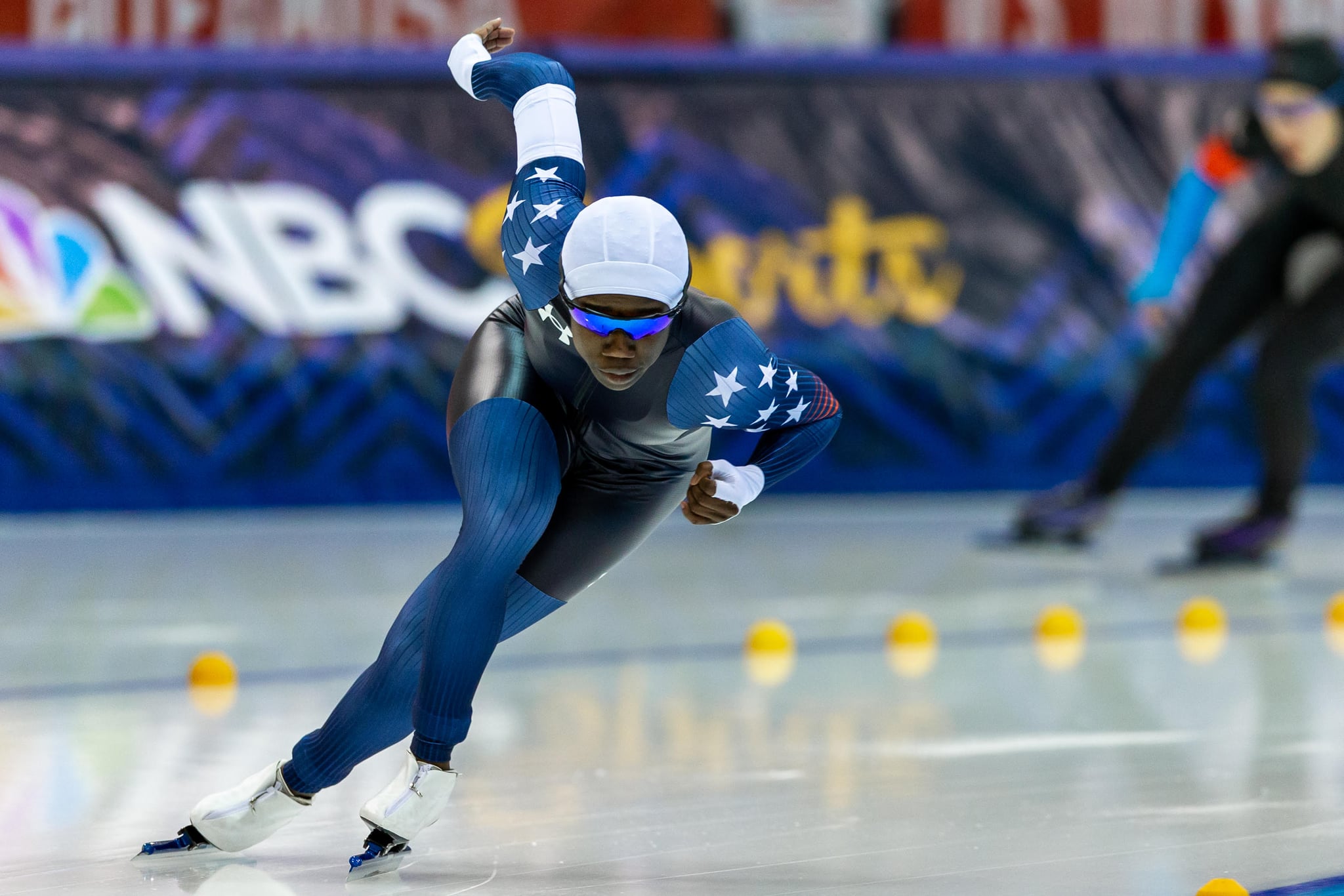 US Olympic speed skater Erin Jackson celebrated her first 500m speed-skating gold medal win on Feb. 13 at the 2022 Winter Olympics. POPSUGAR asked Jackson how it feels to be the first Black woman to win a speed-skating medal at the Olympics? "To be honest, it's all still sinking in, and I think it will take a while," Jackson shared. "But I can say I'm humbled to have been the first at something, and I hope many others will follow their own dreams, whatever those may be."
How Erin Jackson Got Into Olympic Speed Skating
Jackson hasn't been speed skating on ice that long, only since about 2017. She said, "I've been skating on wheels for most of my life, as both an inline speed skater and in roller derby, so I'm no stranger to skating. I've only been on the ice a few years, but I've been a skater forever. I switched to the ice to, well, chase down an Olympic medal." Mission accomplished!
"I love the speed. That's the hook for me," Jackson said. It's a difficult sport, and Jackson said the greatest challenge is having the patience to continue to improve the technique of skating. "To skate perfectly, which I have yet to accomplish, every movement needs to be very precise. That takes a lot of patience to develop," she said.
Erin Jackson's Olympic Training Schedule
Jackson shared that she trains about 50 weeks per year. In the summer, it's a lot of biking and weights, then she gradually transitions to more and more time on the ice. Come October, most of what she does is on the ice, and it stays that way until March.
Off the ice, it's a lot about keeping up with flexibility to prevent injury and proper diet to both stay healthy and to speed recovery. Jackson said she drinks Cheribundi, because the tart cherries help with her recovery and also help her sleep better — she even requested to have some available at the Games.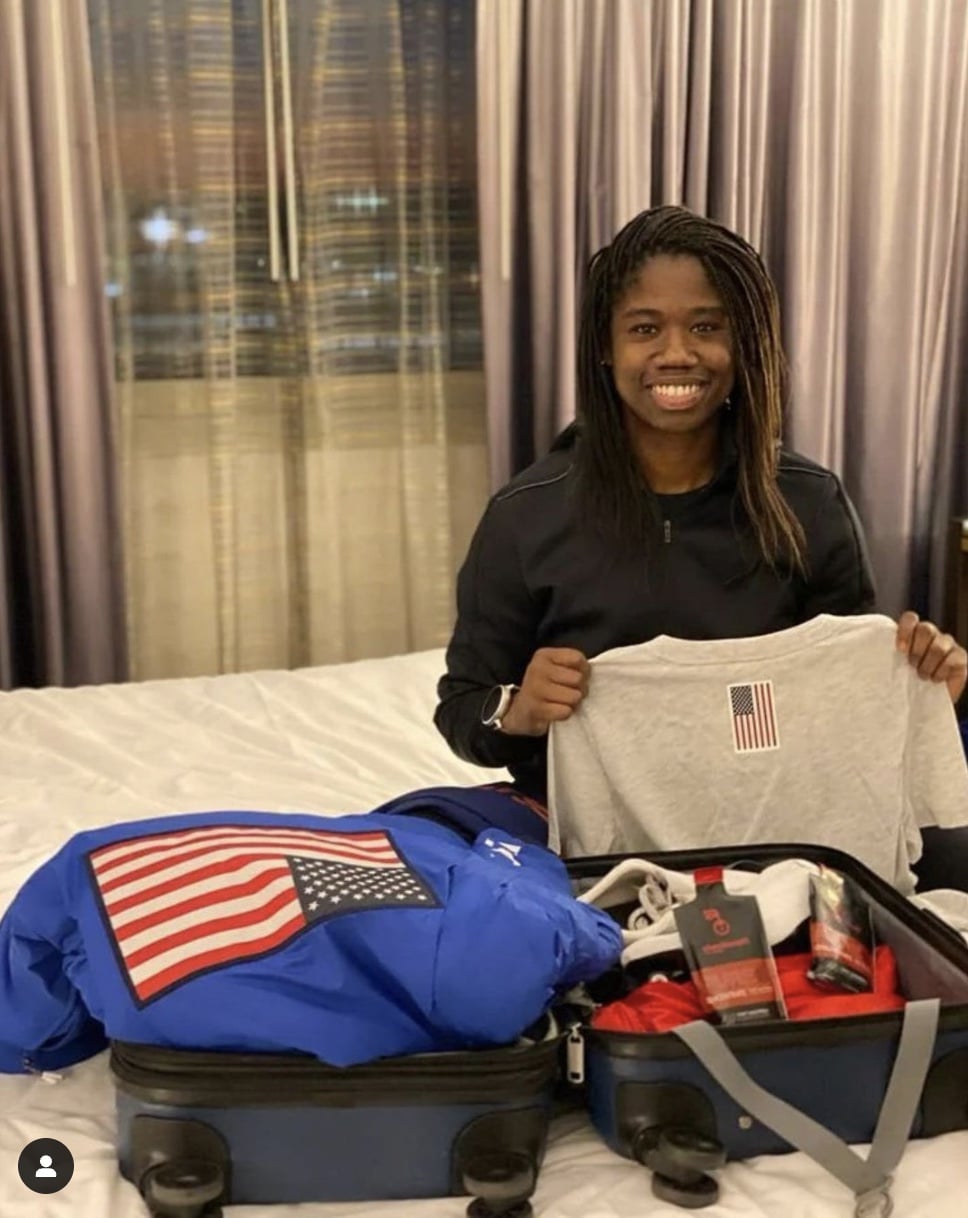 Erin Jackson's Prerace Rituals
"I try to keep everything the same on race day as it is on practice days: same sleep schedule, same kind of breakfast, same off-ice warmup, same on-ice warmup," Jackson said, "I want race day to feel like every day, so my body is ready to go like it's just another day at the office." She drinks a bit more Cheribundi after racing because she often has multiple races in a day or weekend. "I do anything I can to recover quickly."
Erin Jackson's Favorite Ab Exercise
"'Favorite' and 'ab exercise' is something I don't use in the same sentence," Jackson said, "but if I had to pick one, it would be weighted planks on a Bosu ball."
Erin Jackson's Post-Olympic Plans
Even though the Beijing Winter Olympics are over, the season isn't yet done for Jackson. "I still have a few competitions in Europe!"
Image Source: Courtesy of US Speedskating