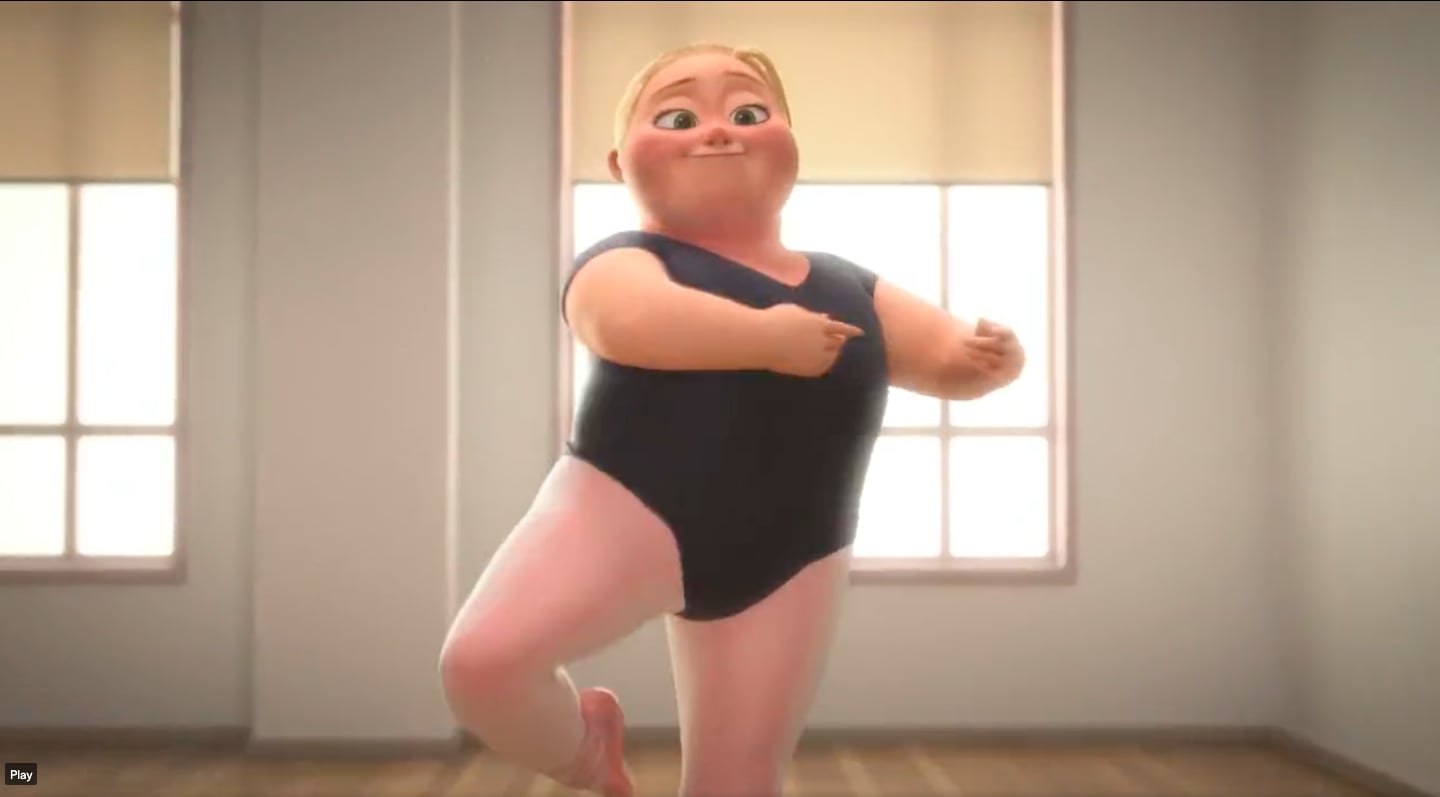 Disney introduced its first plus-size heroine, a ballerina named Bianca, who struggles to find confidence and manage her body dysmorphia.
The heroine is featured in "Reflect," a short released as part of Disney's "Short Circuit" series, which includes various experimental short films.
In the preview, Bianca attends her ballet class alongside very thin classmates and an instructor. As she looks in the mirror — and at her body — the mirror cracks and the background fades away. Many fans are interpreting this sequence to indicate that Bianca experiences body dysmorphia. As defined by the Mayo Clinic, body dysmorphia "is a mental health condition in which you can't stop thinking about one or more perceived defects or flaws in your appearance — a flaw that appears minor or can't be seen by others." The condition may lead to an intense focus on appearance, frequently checking the mirror (also called "body checking"), and grooming for many hours every day.
An all-new Short Circuit Experimental Film has arrived! Stream "Reflect" and all the Short Circuit Experimental Films by Walt Disney Animation Studios artists now on @DisneyPlus. 🩰 🎆 pic.twitter.com/c0gw5U4ecc

— Disney Animation (@DisneyAnimation) September 14, 2022
This sort of complex, heartfelt representation of the real-life pressures young women must navigate is somewhat groundbreaking for Disney, which often depicts plus-size characters as extras or even villains, while princesses and heroines are usually impossibly thin (though this has certainly started to change with the introduction of characters like Moana and "Encanto" siblings Luisa and Mirabel, all of whom have more realistic, diverse body types.)
But Bianca's story in particular has struck a chord with fans on social media, with many taking to TikTok to share how they relate to the story. One user wrote, "Growing up I was always the biggest girl in my ballet classes. I would give anything to show this to my younger self and say it'll be ok."
Perhaps with all the positive feedback, Disney will continue emphasizing body diversity in its future releases.
"Reflect" is available now on Disney+.
Image Source: Twitter user DisneyAnimation